DM-16/11 Plaster sprayer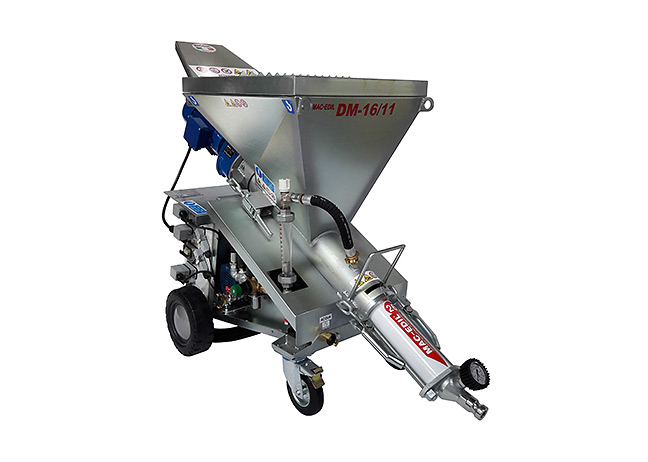 Uses
Plasters for indoors and outdoors
Calcium and gypsum-based plasters
Thermal insulation glue
Thermal plasters
Thermal insulation
Self-leveling floor screeds
Joints filling
Description
Its compact design and small size make DM-16/11 handy to move and allow operator to work easily in any construction site.
Ideal to work with pre-mixed plasters, thermal insulation glues and finishing plasters.
It is available single-phase 230V 2,2kW and three-phase 400V 5,5kW. Single-phase version is equipped with advanced electric board and inverter.
DM-16/11 is manufactured in strict compliance with all safety rules, with high quality components and completely galvanized.
Technical features
Voltage
230V 50/60Hz
400V 50Hz
Flow rate
5-16 l/min
27 l/min
Pumping distance
max 25 m
max 30 m
* Orientative grain size, according to quality and material composition
Standard equipment for pre-mixed plaster
15-meter grout tube with air tube and control
Electric board with inverter
Use and maintenance manual
Declaration of conformity
SET FOR THERMAL PLASTERS
10-meter ø35 grout tube with air tube and control
1 gun for Duse plaster ø16
SET FOR THERMAL INSULATION GLUE
15-meter grout tube ø25 equipped with air tube and control
1 gun for thermal insulation glue
Filling set
12-meter control button cable
PhotoGallery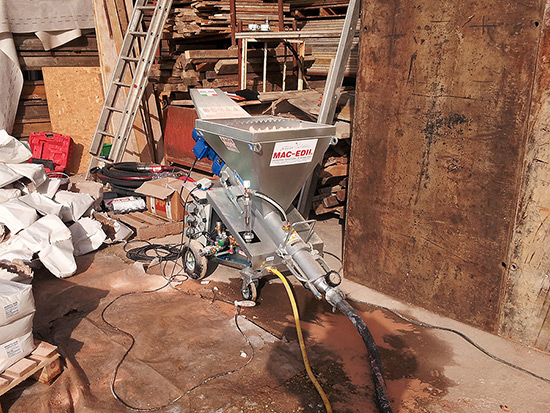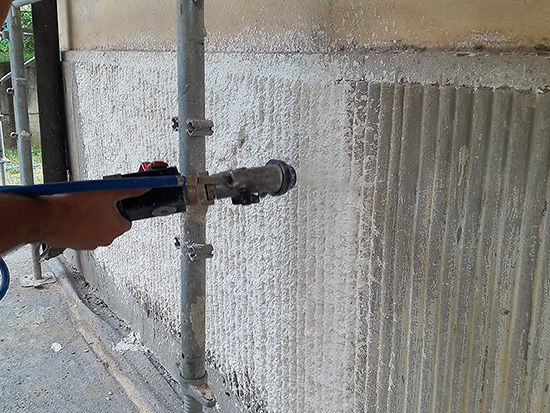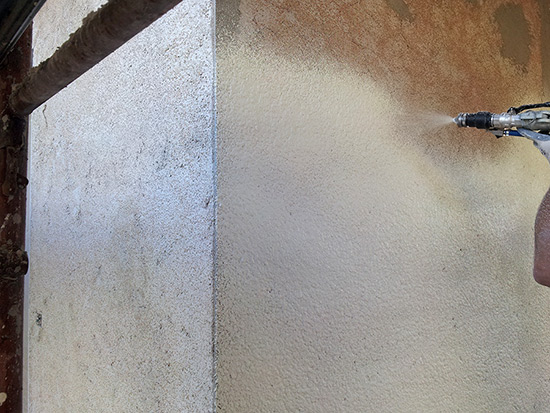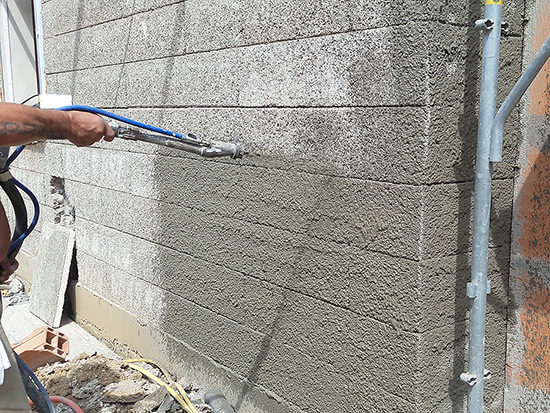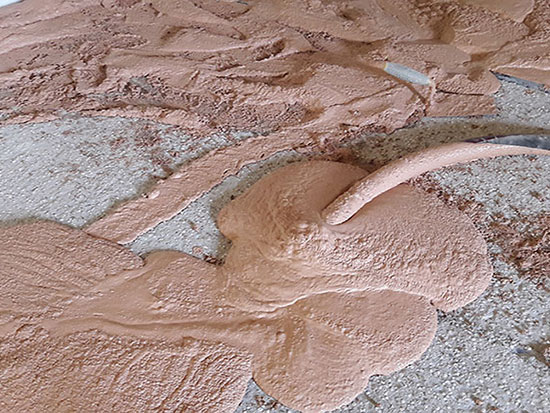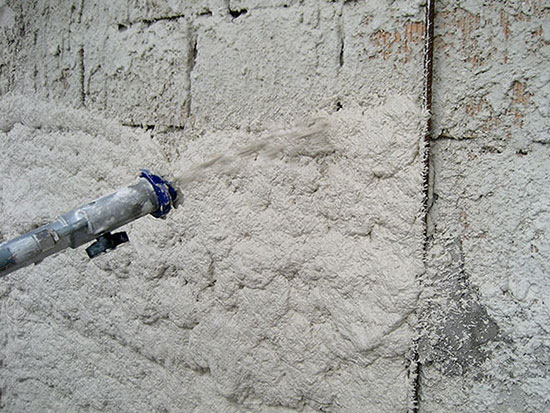 VideoGallery