Float finisher DM-1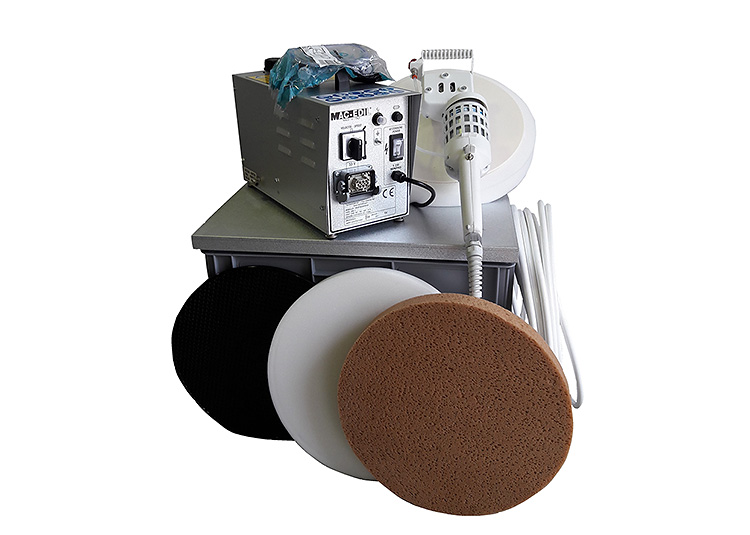 Uses
Smoothing
Pre-mixed plasters
Traditional plasters
Scraping
Special surfaces treatments
Ceiling and suspended ceilings
Description
MAC-EDIL float finisher is a modern machine which executes smoothing works binding operating economy with high production performance. Easy and intuitive to use, it results unrivalled in treating large surfaces and irreplaceable in the execution of daily medium surfaces.
This system is marked by reliability, weightless and versatility. Machine's components quality and building criteria are highly professional. We highlight how disc rotation in contact with wall is of great help in supporting hose weight.
Various accessories, different types of discs and sponges and the possibility to vary speed allows operator to carry out both standard smoothing of traditional and pre-mixed plasters, as well as scraping, treatments and special surfaces (ceilings and substrates) with excellent performance.
The machine is equipped with a useful and strong plastic container.

Technical features
Motor (flexible unit)
37V - 0,5kW
Rotation speed (rpm)
3 speeds 80-150
Container size
600x400x420 mm
Standard equipment
N°1 Float disc for coarse plaster
Use and maintenance manual
Videogallery